Reliable Awning Repairs in Birmingham, MI
Serving Residential and Commercial Customers Throughout Metro Detroit & Southeast Michigan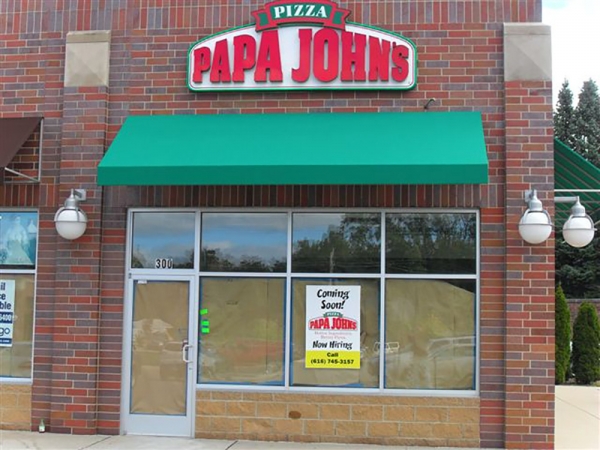 Royal Oak & Birmingham Awning is Birmingham's leading provider of repair services for existing awnings on residential and commercial properties. We're a proud family-owned business with over 70 years of experience installing and repairing awnings for home and business owners throughout Metro Detroit. We are accredited by the BBB (Better Business Bureau), the IFAI (Industrial Fabric Association International) and the PAMA (Professional Awning Manufacturers Association).
If you think you need awning repairs, don't wait for the problem to get worse. Enlist the local experts at Royal Oak & Birmingham Awning and we'll take care of it. We are dedicated to making your awning look as good as the day it was installed!
Our High-Quality Materials Make the Difference
As a local business, we know exactly what lake effect snow and southeast Michigan winters can do to even the sturdiest awning. We've seen it all, so we are ready to repair any problem that your awning might have. Our repairs use only the highest quality materials to make sure your repair lasts for years. We use corrosion-resistant metals and fabrics so your awning can stand up to our tough Michigan weather.
Birmingham's Premier Provider of Affordable Awning Repairs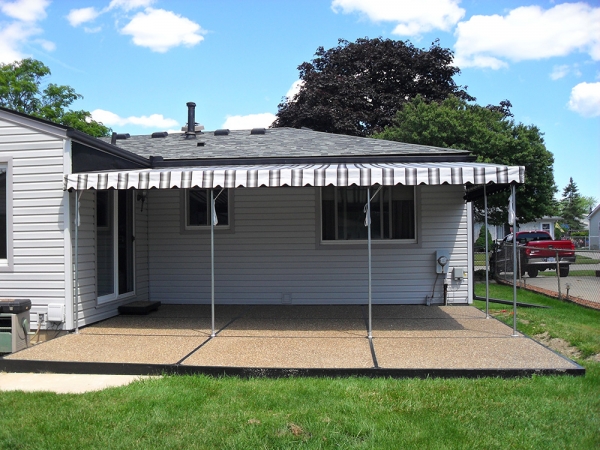 Royal Oak & Birmingham Awning specialize in full-service awning repairs for homes and businesses throughout Southeast Michigan. We've satisfied decades of customers with our high-quality service and repairs. Over time, awnings may experience wear and tear. In some cases, small issues can be handled on your own. Often, however, professional repair or replacement is needed to keep your awning looking its best. A consultation is recommended if your awning is experiencing:
Mechanical Issues
If an awning is not moving properly, the motor may be the culprit. A careful inspection of the motor may be necessary to determine if it can be repaired. Sometimes, a motor replacement is the most effective solution.
Worn, Faded or Frayed Fabric
Over time, awning fabric can become worn or faded. A professional cleaning is recommended every few years to keep colors vibrant and attractive. Frayed ends or frayed seems also benefit from the careful attention of an expert.
Fabric Tears
A major storm or a foreign object may cause a tear in the fabric. To prevent mismatched colors and patterns, anything more than a small hole should be repaired by a professional.
See Our Portfolio of Past Work
Customer satisfaction is our #1 goal!
"We replaced the awning in our backyard. Royal Oak was a blessing to work with." Berkeley M.
"We have used Royal Oak Birmingham Awning for several commercial projects throughout Metro Detroit, they don't disappoint." Craig
---
Schedule a consultation with Royal Oak & Birmingham awning today to discuss your project. A more beautiful home or business is just a phone call away!