High Quality Custom Awnings in Birmingham, MI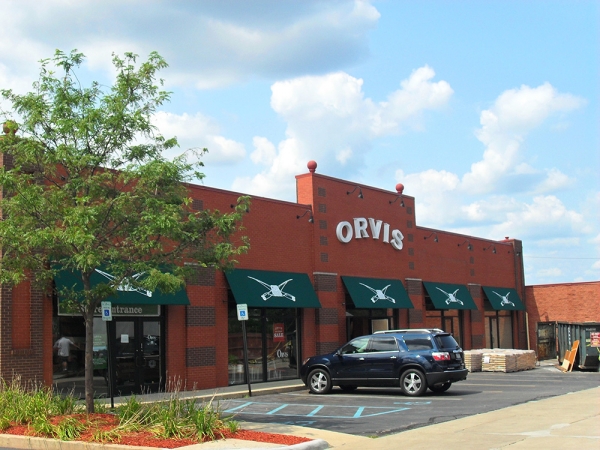 Royal Oak & Birmingham Awning installs new awnings and recovers existing awnings for homes and businesses in the Birmingham area. For over 77 years, the professionals at Royal Oak & Birmingham Awning have been creating custom awnings for customers all across Southeast Michigan. Our mission is simple: to always go the extra mile for our customers and provide customized awning solutions for the fairest price.
Royal Oak & Birmingham Awning specializes in awning design, sales, fabrication, and installation. Our customers can choose from standard window awnings, custom and free-standing canopies, door awnings, entrance canopies, entrance canopies, convex awnings, long dome awnings, custom fabric structures and more. We are committed to providing quality craftsmanship each and every job, no matter the size!
Providing Custom Awnings in Metro Detroit Since 1940
As Southeast Michigan's leading awning experts since 1940, our experience sets us apart from the rest. We work with you throughout the entire design and installation processes to ensure that we combine our expert craftsmanship with your vision. Our products are made of heavy duty rust-proof, stainless-coated galvanized steel, which means that they will stand the test of time. We have a large selection of every style and color awning available, and we'll always make sure we deliver a product that will look best for your home or business.
Installing and Recovering Stationary & Retractable Awnings in the Birmingham Area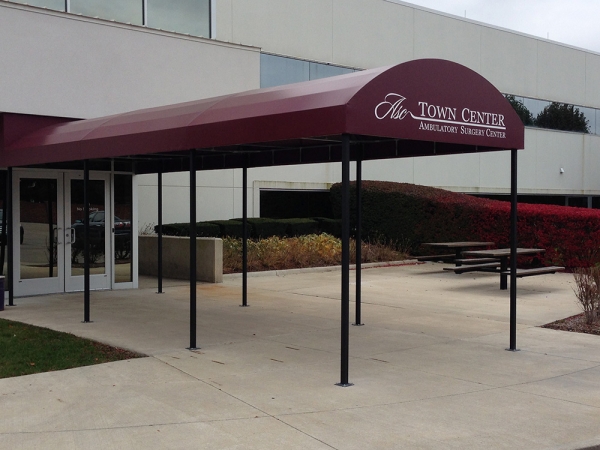 Royal Oak & Birmingham Awning is a licensed general specialty contractor offering awning design, sales, engineering, field measurements, fabrication, building permit processing services, installation and installation supervision. We pride ourselves in being one of the only retailers for Sunair® Retractable Awnings and Sunbrella® Graphics System brands in the state of Michigan.
Awning Fabric & Color Options:
Custom-Made Residential Awnings
Royal Oak & Birmingham Awning is Southeast Michigan's destination for residential awning sales and service. Featuring a large selection of stationary and retractable awnings, we'll work with you to select the custom colors and fabric to complement your home. From single family homes to condos, Royal Oak & Birmingham Awning has the experience and capability to meet your every need.
Royal Oak & Birmingham Awning provides custom-designed:
Window awnings
Patio awnings
Deck awnings
Door awnings
Stationary awnings
Retractable awnings
Bubble awnings
Box style awnings
Drop curtains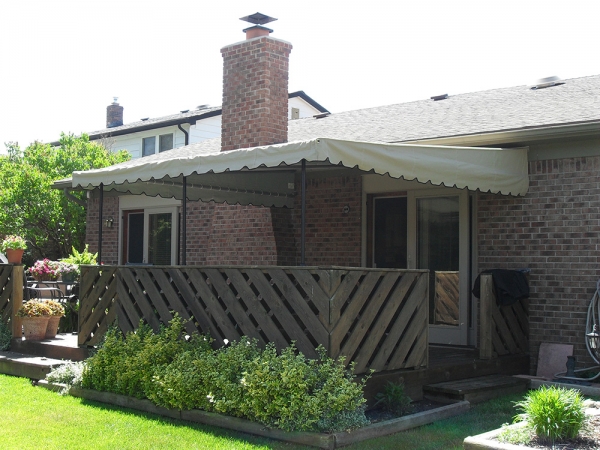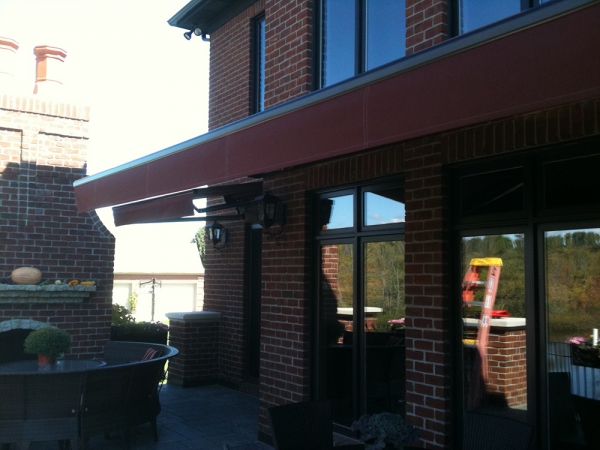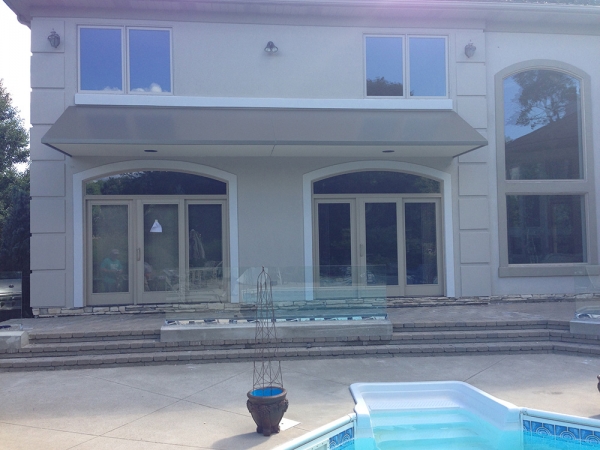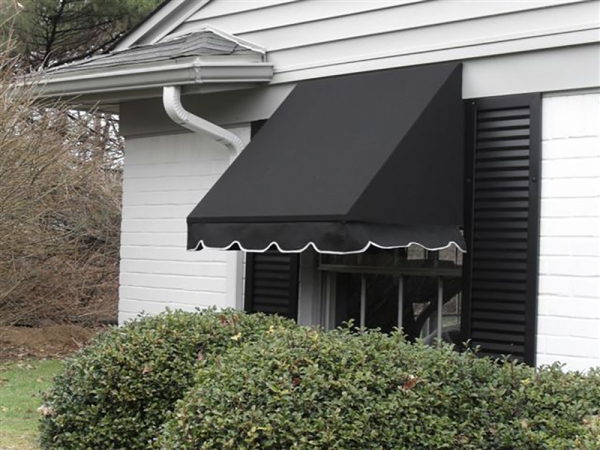 Set Your Storefront Apart with a Custom-Designed Awning to Match Your Business's Brand
At Royal Oak & Birmingham Awning, we provide comprehensive commercial awning design, installation, and repair services for businesses of all sizes. We offer stationary and retractable awnings of all types and sizes for patios, decks, windows, smoking enclosures and entryways. With a wide selection of custom colors and fabrics, we are ready to create an eye-catching awning to meet your exact specifications and attract new business.
Maximize your square footage with custom awnings for your business!
Whether you own a retail shopping store, a restaurant, an office, or any type of professional building, we can design and install a high quality, affordable awning to provide coverage for:
Decks and patios
Entrances
Outdoor seating
Walkways
Loading zones
Waiting areas
Sidewalks
Smoking areas
Strip Malls
Carports
Storefronts
Wheelchair ramps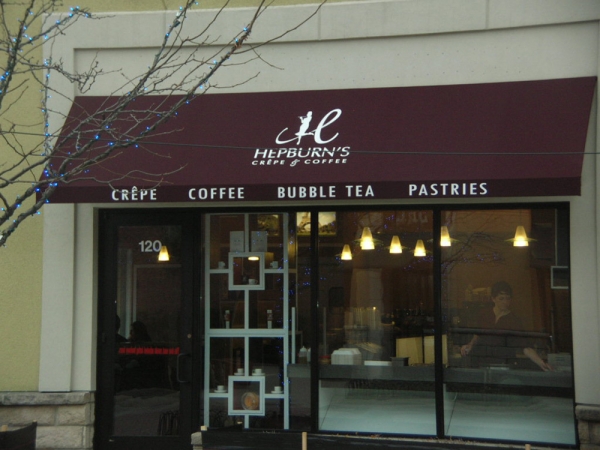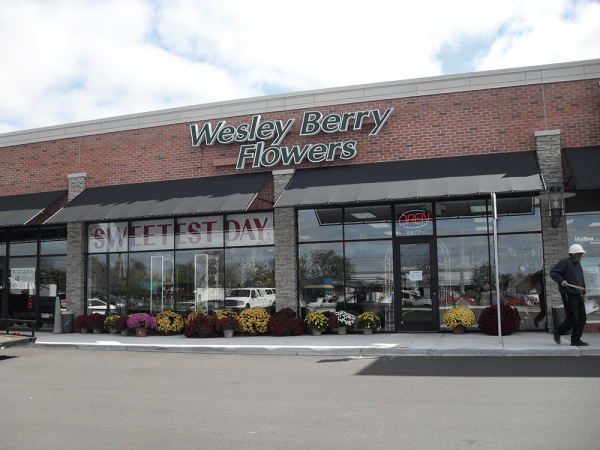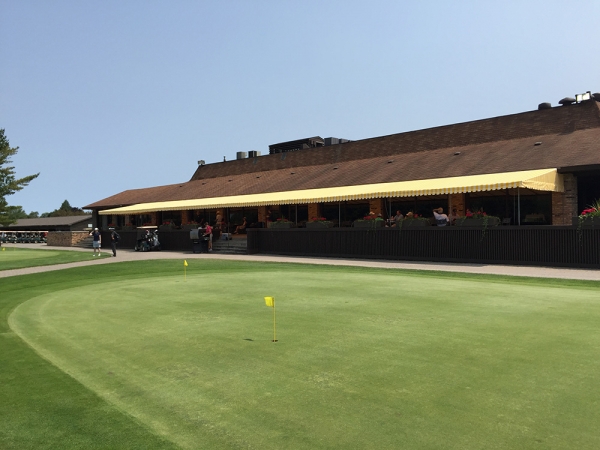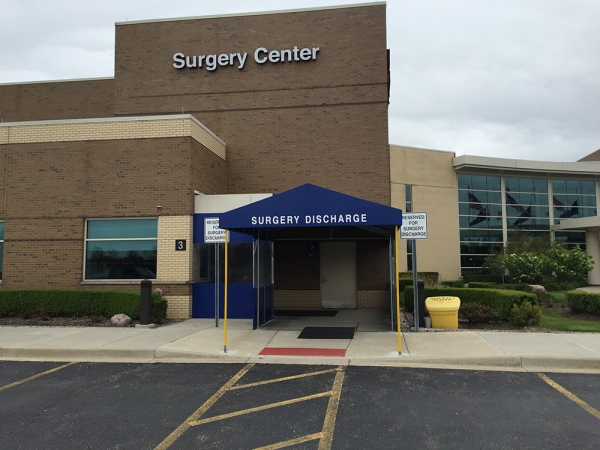 Hear directly from some of our satisfied customers!
"Quality and customer service are the two things you look for and they have it! I've been referring my clients here because they're great at what they do and my clients are happy with them." Alexandra Z.
"Thanks for your honest and expert advice on my awning purchase. I had another company out and they only wanted to sell me a retractable awning. After your salesman listened to my needs, he recommended a stationary awning for my deck and I couldn't be happier. I ended up purchasing a retractable awning for another area of my house and the quality is top notch." Dave
---
Give us a call today to schedule an appointment with us to further discuss which awning will be a great fit for your home or business! A more beautiful home or business is just a phone call away!